Reshade usage has been permanently banned in Playerunknown's Battlegrounds (PUBG). Players using this software to enhance and enhance the graphics will not be banned but will need to uninstall ReShade to be able to play . In some cases, it will even be necessary to reinstall PUBG.
ReShade was previously considered completely legal and safe by PUBG's own creator in a tweet in April 2017
However, a lot of cheat complaints led creators to rethink that position. The prohibition comes from the use of new anti-cheat technology Battleye (also used in games like Arma3), which does not allow the use of software that "behaves like cheat programs".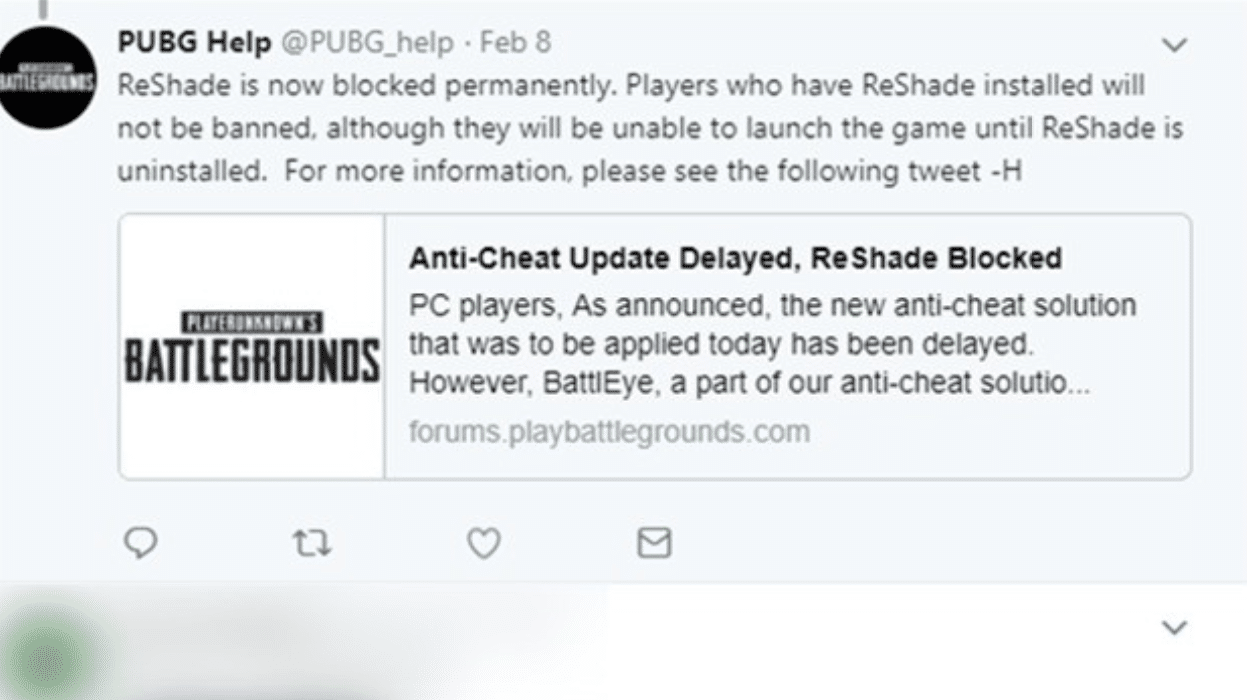 Although ReShade was mostly used for graphic improvements of PUBG, it was possible to gain some advantage by the ease with which the opponents stood out in the field of game.